DISCOGRAPHY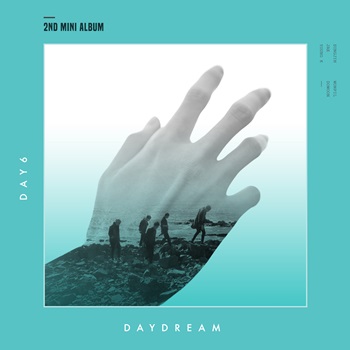 TRACKLIST
1. First Time
2. Blood
3. Letting Go
4. Sing Me
5. Wish
6. Hunt

JYP New Band DAY6, Releases the 2nd mini album 'DAYDREAM' on March 30th.

- JYP New Band DAY6, Releases the 2nd mini album 'DAYDREAM.'
- The Title Song 'Letting Go', Includes a Man's Farewell Confession to His Love.
- Singer Song-Writer DAY6, Presents a total of 6 tracks including The Title Song 'Letting Go', 'Hunt', 'Blood.'

JYP new band DAY6 releases the 2nd mini album 'DAYDREAM' on March 30th.

Debuted with 'The Day' in September, 2015, DAY6 has received wide attention as it is the first boy band presented by JYP Entertainment. All members have participated in the lyrics and composition of every song from the debut album to the new album, rising as the singer song-writer band of the new generation.

Written and composed by DAY6 member Young K, the title song 'Letting Go' is an 'Emotional Rock' band song as it mixes R&B and Rock genres. The song lyrically describes a man's ardent farewell confession to his love, hoping she will be happy. Especially, the lyrics such as ' I'd been holding on to you for so long, but now I must let go', 'It's the only way to make you happy', 'I know, so I struggle to get you out' maximizes the sad emotions of the farewell.

In addition, the new album contains a total of 6 songs including 'Hunt', a song with straightforward lyrics about restless heart towards one's crush, 'Blood', whose sensuous pop beat is memorable, and 'Wish', a song that exposes confidence in music.

Meanwhile, the band DAY6 presents hybrid music that combines various genres like Pop-Rock based Hip-Hop and Electronic, and the band is composed of Sung Jin(Elec&Main Vocal), Jae(Elec&Vocal&Rap), Young K(Bass&Vocal&Rap), Won Pil(Synth&Vocal), and Do Woon(Drum).